---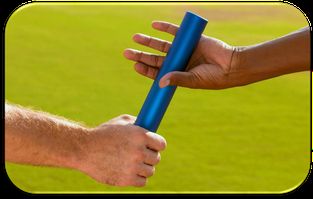 This post analyzes the unforeseen bureaucratic effect brought by managerial succession.
The setup:
Today's the day: John Doe is joining XYZ Corp as the general manager of the Alpha unit. The unit is far enough from the headquarters to avoid an over-involvement of the main office staff.
The HQ executives, who hired Doe from outside the company, told him that his predecessor, Fox, had retired. The limited criticisms HQ made about Fox were that he had been somewhat overindulgent. Doe is expected to improve the situation.
So, Doe arrives at the plant alerted to the impersonal standards his superiors will use to judge his performance. He is anxious to "give his best shot" as he feels still on trial.
The "old guard":
Fox has left Doe his heritage: his staff (his loyal lieutenants) and all the promises & obligations that he had not time to realize.
When the "old guard" begins to see that Doe, out of sheer ignorance or deliberately, do not respect such expectations and their informally privileged position, they start resisting.
As they are in key positions, it is easy for them to harm Doe, if they wish to. They will harm him if they do not think Doe were the legitimate "heir". Therefore, if left with the belief that their situations or aspirations have been left unanswered, the old lieutenants might become apathetic or even hostile; having the power to mobilize against Doe their own troops.
(Such an issue brings forward the necessity of a plan to deal specifically with the "old guard" in a different way Doe will deal with the rest of his employees. Ideally, this issue should already be planned prior to starting the job. But this ideal is not common).
Efficiency & resistance:
As Doe takes the measure of what needs to be done, he starts to push efficiency issues through adherence to "new rules": it gives him a deeper understanding and presence.
So, Doe starts to implement efficiency control on some specific issues and asks for a more detailed reporting on others.
During this period Doe has to lean on his "staff": he needs the experience of his top administration.
However, this is perceived by the employees as undue way of controlling their work. So, Doe personally checks such issues "on the field". He is seen "everywhere" as he requires unbiased data. His over-all presence has the effect of reinforcing control. He is seen as a "control freak". Indeed, and particularly in the Western world, one is judged not by his ascribed status but by his achieved status: the way one uses his power.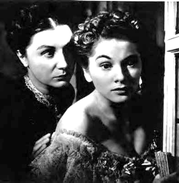 And his legitimacy will be given, to some degree, when comparing his behavior to the one of the ghost of his predecessor. Like the new Mrs. de Winter in the famous Rebecca*, Doe will be judged against a somehow idealized picture of his forerunner.
The tasks ahead:
So, few days after joining in, Doe needs to:
Implement his efficiency goals set for him by his hierarchy
Control (eliminate?) the resistance of the old guard & of his employees
The grapevine:
One way to deal with these tasks could be to use the informal channels of the company. However, even if Doe is adept of the Machiavelli's techniques, he faces two problems:
 he is ignorant of, and has no relations in, the informal social network
 he is future-oriented when most of his employees will stand for the status-quo with regards to their prerogatives
Reinforced supervision:
His formal & "ubiquitous" presence will be resented as an expression of distrust. Indeed, substituting informal upward communication by close supervision will change the employees' behavior on his arrival. So, he'll start appearing when people do not expect him, reinforcing the vicious cycle.
The "new guard":
Since he's been promoted, some of his former colleagues might see it as the time he returns favors. However, this is in direct opposition with his mandate to act without fear or favor in his new job. So he hesitates.
He might prefer to open new posts. But his hierarchy will not approve of it unless he has new equipment or technology being set up or new markets.
He might decide to pay his dues to the "old lieutenants". However, by doing so, it is unlikely that they will feel indebted to him as Doe will only return to them what they think was due.
The same comment goes for promoting people who feel "legitimate" in their new position. Therefore, Doe might choose replacements among employees who are weakly appropriate.
Finally, as there is not budget overspent when you replace someone and as it is more difficult for HQ to judge of the value of a local employee, Doe chooses to replace, with no reproachable rush, some of the old guard.
The anxiety created will reinforce conformity of the remaining old guard and the newcomer, Doe's ally, will help him create a new informal structure. Yet, the newcomer soon becomes the target of most of the hostility towards Doe and increases the resentment towards Doe himself.
The bureaucratic effect on tasks ahead:
Passing the baton and increase in bureaucracy ("the bureaucratic effect") are thus closely linked. Doe must find ways to:
Ensure that his decisions conform to HQ requirements with as little contact with HQ as possible, are fast, and demonstrate a relative independence.
Decrease resistance against him by deflecting some of the hostility (towards HQ?).
The new rules and reporting perform these functions (but not only).
Consequences:
The bureaucratic effect was created as a means to resolve a social issue, incorporating a new manager. Yet, the breakdown of the informal ascending communication is consequential to the effect.
Therefore, the adaptive efforts (increase of bureaucracy) do not coincide with needs of the organization and leads to over-control.
As it is easier to transfer authority when it is linked to the office (& rules) rather than to the person in position, the bureaucratic effect is even more effective where a high turnover of succession operates.
In conclusion, few months after putting a new manager in place, check his reporting system to rationalize it.
Internal vs. external succession:
This post does not imply that internal succession is better than external succession. The former brings a different set of parameters (power imbalance, bias, inbreeding, blind spots…) not necessary easier to deal with.
 Rebecca*: Novel from Daphne du Maurier (1938) & film from Alfred Hitchcock (1940).
---