---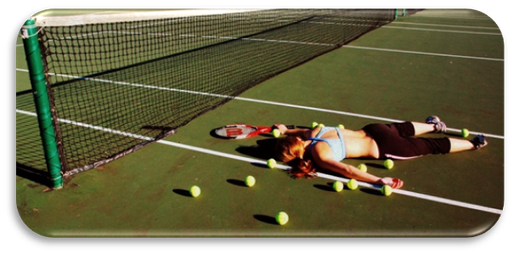 A maturity model is a powerful tool that enables a company to self-assess & to build a strong basis for its optimal growth. Don't go changing your company without one.
It can be used to deploy a chosen strategy but it is far more efficient to start using it during the strategy inception stage. Indeed, if a company were a tennis player, a maturity model could help it to decide, a priori what to aim at, winning Wimbledon or the neighborhood contest, and, a posterioriof such a decision how to reach it, whether by more practicing volley or with a new sponsor.
Launch:
Before you jump in, you might want to know how fit you are: A maturity model begins like a health check. You need, as the equivalent of only a few cells of the company's body, to inform the relevant parties of the check and why you are doing it. So, set up a change program team to build up the business case, create a communication plan to share the vision and have a launch event. They help people realizing what's happening and what part they'll play.
Know where you are:
First, and especially if your company is not used to maturity models, benchmark internally and assess practices against the "best in class" activities or people.
Then, you can use external benchmarks to stretch further the organization. Use competitors' data and world best practices in specific expertise areas.
Topics identified can be extremely varied even though there should be a maximum of 3 "umbrella topics". Topics can be organizational governance & management of control, technology, resources, benefits, risks, finance, customer focus, IT…
Entities to be assessed can be business units, manufacturing units, programs, projects, product lines... The granularity of the chosen entities should follow management layers.
Dummy run - Self-assessment:
To initiate the momentum, you can build a first grading scale based on self-perception. Does the self-assessed believe they are poor, good or excellent in the chosen topics?
Then, under the responsibility of top players (like the HR VP for resource management issues) get the facts from the best ranked.
After review, the change program team will be able to identify experts, and compile a list of deliverables,that is the minimum to prove adequate or better-than-expected performance on all topics.
Experts should come from all over the company. The list must be approved by management.
Re-scale:
Then, rebuild the progress scale and re-grade for the sake of uniformity. Generally, a 5-level scale is used. As a maturity model addresses more than one topic, for each of them:
Level 1 is the "anarchy" level: no conscious (proven) management.
Level 2: conscious management that has not yet realized the expected benefits.
Level 3 & above: top 3rd of the population.
Level 4: top 5%-10%: the best in class.
Level 5: ideal level of continuous improvement with no population to demonstrate the openness of the scale.
Be aware of tensions raised by downgrading temporarily some of the assessed. Downgrading from level 4 to 2 or 1 is common.
Train the trainers:
Once identified, experts train a sufficient number of people to become either assessors or mentors.
Assessors, in pairs, will check the results of the real assessment. They can be part of the assessed entities but cannot assess their own entity. Corporate offices should be heavily involved here.
A mentor is the local expert in each of the geographical units. He is the link between the units and the change program team.
Mentors, in turn, will have to train their unit key players.
Real assessment:
The aim is to get the whole population to get at least a level 3 in the end on ALL the topics. No assessed entity should be all level 3 & 4 before real assessment.
Deadline targets must be agree with the assessed entity early in the process. Once the entity feels it is ready to be assessed, it calls for the assessment within the scheduled timeframe.
At least 2 assessors, the mentor and the entity leader are required to perform the official assessment; the latter two as the assessed.
Assessments should be aggregated geographically for easiness of purpose.
A failed assessment ends up with a confirmation of what is missing from the assessors and with an agreed timeline for a reassessment.
A 1-level escalation route, in case of disagreement on the final assessment should be identified. A fast checking-fact committee with no possibility to appeal its judgment involving top management is essential.
A passed assessment should be made official with an official certificate.
Program team:
The program team should be co-located in a "war room" used as a hub & think tank.
The change program head should be a top manager or, at least, reporting directly to it.
The CEO is expected to act as sponsor of the change program.
Very few people should be full time. Assessors & experts should be part time. Mentors should not be part of the team.
Communication:
Communication is key to change programs.
Document templates should be created to support it. "How to" vulgarization papers should be written in order to communicate about the change program. Process description, roadmaps and roles & responsibilities documents must be created.
Regular internal marketing efforts must be made. Evolution trackers should be communicated periodically.
A dedicated change program site, blog & are useful and must include relevant documents.
Successful assessments & key milestones should be widely communicated and followed with official events or rewards (at least for the first ones).
Once performed, close the program or re-launch it to the next level.
---