---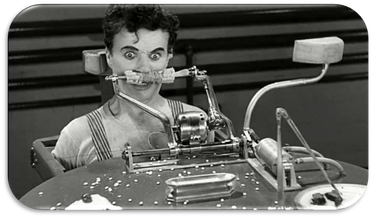 Medium & large industrial companies (oil & gas, telecoms, pharmaceuticals, equipment manufacturing, automotive…) tend to have different structures. Let's see why.
Difficulty to compare:
When you compare companies across industries, it can be difficult to use the same factors. Offices & roles tend to be different yet labor & cost structures, firms' development, and training policies can be analyzed. Furthermore, technical variables can be used such as density, flexibility & diversity of production, operations' timespan, and initiation & control of programs.
As for understanding if a business is healthy & successful; one must look at the state of the industry itself, the position of the company within its own industry, its business development rate (people & plant), share price, and other factors like reputation or top management salaries.
Scale of production systems:
The chronological development & technical complexity tends to follow the array of production system below:
Production of units to customers' requirements
Production of prototypes
Fabrication of large equipment in stages
Production of small batches to customers' orders
Production of large batches
Production of large batches on assembly lines
Mass production
Intermittent production of chemicals in multi-purpose plant
Continuous flow production of liquids, gases, & crystalline substances
These 9 elements make a scale: 

Sources of change:
Most often, technical change is launched by policy decision, like standardizing production or introducing new work measurement.
Another way is as a result of an evolution permitting more effectiveness. As such, disruptive innovation is more appropriate to small & medium-sized batch production. Antagonistically, automation is more suited to continuous-flow processes and to mass production.
Yet, one must remember that management "fashion" influences heavily organizational changes. Executives follow suit if they hear a business is establishing a new specialist department. Look at the trend of CDOs (Chief Digital Officers) whose role was non-existent 5 years ago (& who might disappear within the next 5 years being swallowed by the CMO and/or CIO, if not swallowing them).
Technology & organization:
The following issues seem to increase in direct relationship with technical advance (higher in the scale):
Delegation & decentralization
Length of line of command
CEO span of control (In process industries the CEO is more the chairman of a decision-making body than an authoritarian decision-maker)
Ratio of managers to total personnel
Ratio of clerks to total personnel
Ratio of direct to indirect labor
However, the span of control of middle management tends to decrease with technical advance.
Where the extremes meet:
Unit & process productions have similarities when opposed to large batch & mass productions. Compared to the former, the latter tend to have:
Less of skilled workers
Status less linked to immediate production objectives
Skilled people mainly in indirect labor
Taken perceptual & conceptual skills out of main production tasks
A mechanistic, line-staff, organization rather than organic
Procedures more elaborate and sanctions applied more rigorously
Less verbal communication
A work-life more confrontational, thus more stressful
Development, marketing & production:
Putting aside finance, and giving them a rather wide definition, development, marketing and production's relative importance are related to the system of production. The technically advanced systems can separate them the most easily. In the long run, technology is the dominant factor in the determination of the critical element.

In unit & small batch production, it is an idea rather than a product which is sold. Thus, technical qualifications for a salesman are important. The marketing function is organized on a product basis.
Development engineers are seen as the elite. As development activities are difficult to control because of the uncertainty of their outcomes, control elsewhere is almost useless.
Coordination is encouraging the development of satisfactory social relationships. What is best for production seems to be best for people.
In large batch & mass production, insecurity affects particularly lower levels as they are concerned with short-term planning & issues created by fluctuating sales. It is contrasting with the optimism about future & long-term plans of management.
Research, production & marketing are split. Thus, end results are not based on close relationship which encourages departmental loyalties.
Linking production engineering with product development inevitably leads to a confusion of roles. R&D engineers are seen as the elite which heighten tensions between research & production, bringing the formal organization to create a development committee of production & research staff when a new product is introduced.
Production & marketing interface only when things go wrong. Sales managers need relatively little technical knowledge to sell and are quite active in external professional associations as a way to compensate for inadequate social relations at work.
Technical & social purposes often clash. The network best for production is generally not the best for people as technical ends may best be served by conflict & pressure. This dilemma must be taken into account by organization planners.
In process production, research, development, and technological departments are autonomous from one another. R & D see the company more as a provider of funds than as an employer. Exchange of information is discouraged as it is a risk of leaks to competitors. However, relationships are better in this type of industry than in any other.
Production is determined by the market situation. The marketing function is a key position as the emphasis is on how the products are used rather than on how they are made.
The social structure of the process firm is a social system within a social system.
The technological department is more closely linked with production than with research resulting in a confusion of roles. It is also seen as a key role as it gains its power from passing all communications between production & other
departments.
---